PROMOTE COOPERATION AND INVESTMENT BETWEEN BINH DUONG AND ONTARIO (CANADA)
Morning 11 October (Hanoi time), in Mississauga city of Ontario province (Canada), an investment promotion conference was jointly held by Binh Duong Provincial People's Committee, Becamex IDC Corporation, and Vietnam Trade Office in Canada. The conference was attended by Vo Van Minh, Deputy Secretary of Binh Duong Provincial Party Committee, Chairman of the Provincial People's Committee; Tran Thu Quynh, Head of Vietnam Trade Office in Canada.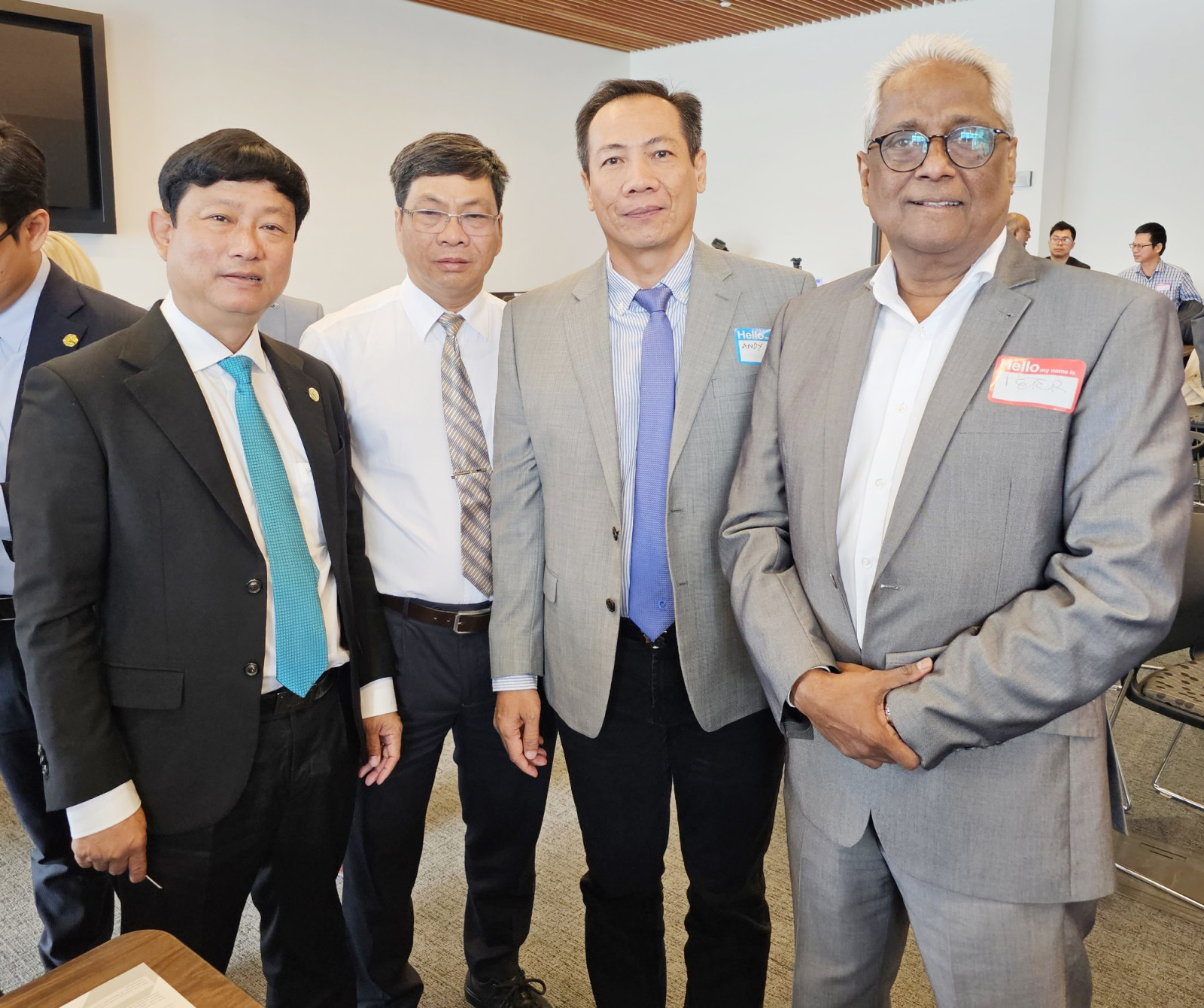 Vo Van Minh meets and disccusses with investors.
Speaking at the conference, Trevor McPherson, General Director and Chairman of Mississauga City Chamber of Commerce. emphasized that in the current common situation, many Canadian businesses want to move and expand production and business to countries with developing economies and stable politics. Vietnam is one of the attractive destinations, especially Binh Duong province with a favorable business investment environment and friendly effective government.
Minh said that in recent years, Binh Duong has always been rated as one of the leading provinces and cities in the country in terms of economic growth and development and foreign direct investment attraction. As of September 15, 2023, Binh Duong has more than 4,160 FDI projects from 65 countries and territories with a total registered capital of more than US$40 billion. Binh Duong currently ranks second in the country in FDI attraction, after Ho Chi Minh City. Canada currently ranks 25/65 countries and territories having investment projects in Binh Duong, with 23 projects, total investment capital of nearly US$88 million.
Minh highly appreciated the potential of Canadian investors, wishes Canadian businesses to invest more in Binh Duong province.
Source: Binh Duong News