GUEST SPEAKERS UPDATE AT THE 2023 WTCA APRM
The World Trade Center Binh Duong New City will host the 2023 WTCA APRM Conference.
APRM 2023 brings together WTC Executive speakers from across the region to share best practices for success in the new digital age. Simultaneously, the meeting will focus on opportunities for business in Vietnam and introduce leading experts to discuss the current business environment as well as insights and suggestions on conducting business in Vietnam.
The event will take place from August 9 to August 11, 2023, with the participation of guest speakers from many different countries:
Mr. Scott Wang – Vice President of WTCA – Asia Pacific
Mrs. Crystal Edn – Executive Director, Member Services – WTCA
 Dr. Tuan Anh Pham, Ph.D – CEO VNTT, Director of Smart Manufacturing Innovation Center, Becamex IDC Vietnam
 Mrs. Huynh Dinh Thai Linh – CEO of WTC BDNC

 

Mr. Vineet Verma – Managing Director WTC Bengaluru

Mrs. Xiang Li – Business Development Manager WTCA APRO

 

Mrs. Adele Zhang – Project Manager WTCA APRO

Mr. Steven (Donguk) Kim – Executive Director And Head Of Venue, Global Business Division, COEX/ WTC Seoul
Mr. Tom McClelland – Tax Country Leader, Deloitte Vietnam
Mrs. PAMELA PASCUAL Chairman & CEO World Trade Center Metro Manila

Mr. Mingxing Li – Chairman World Trade Center Haikou

Mr. Neil Kidd CEO World Trade Center Perth

Mrs. Christina Shen – President World Trade Center Shenyang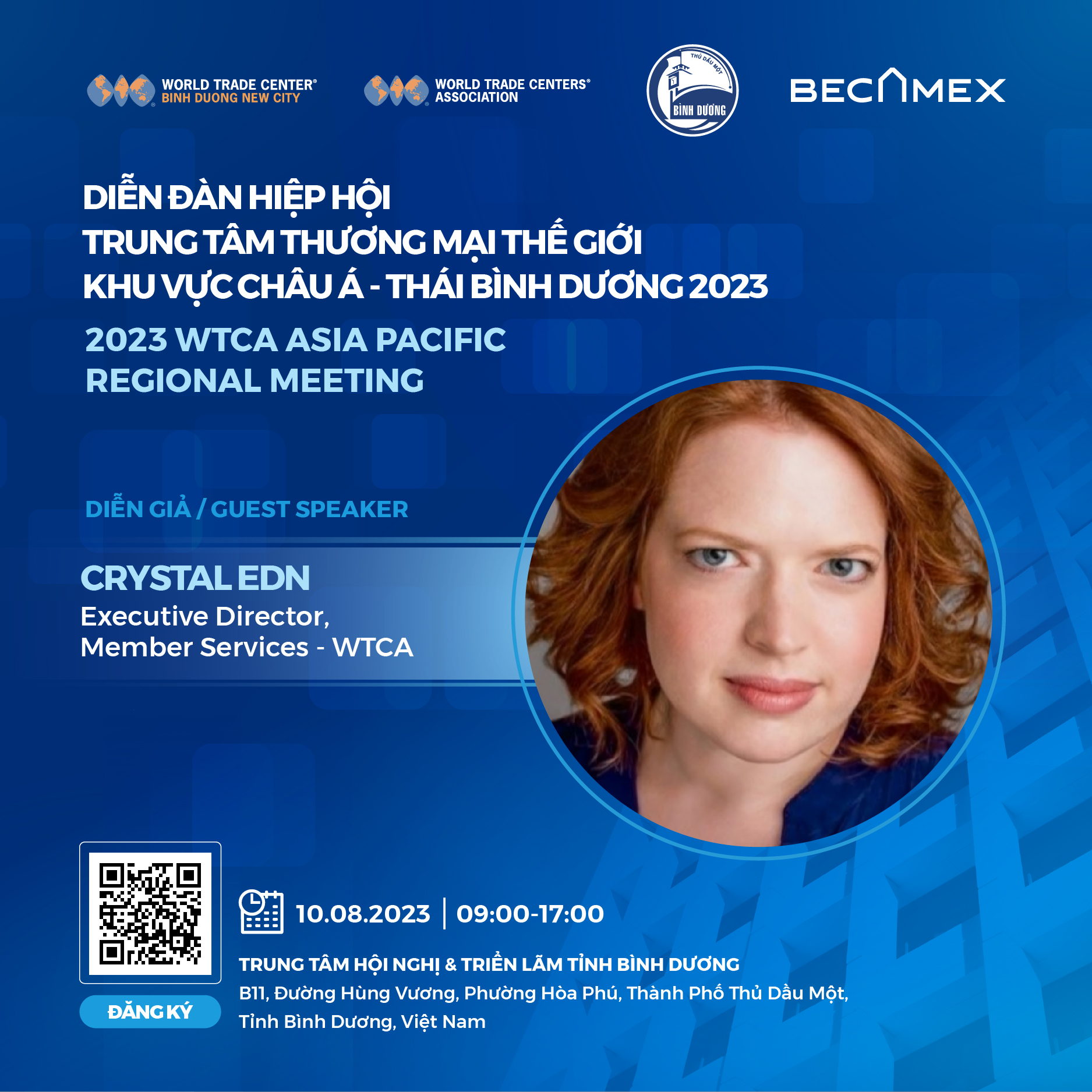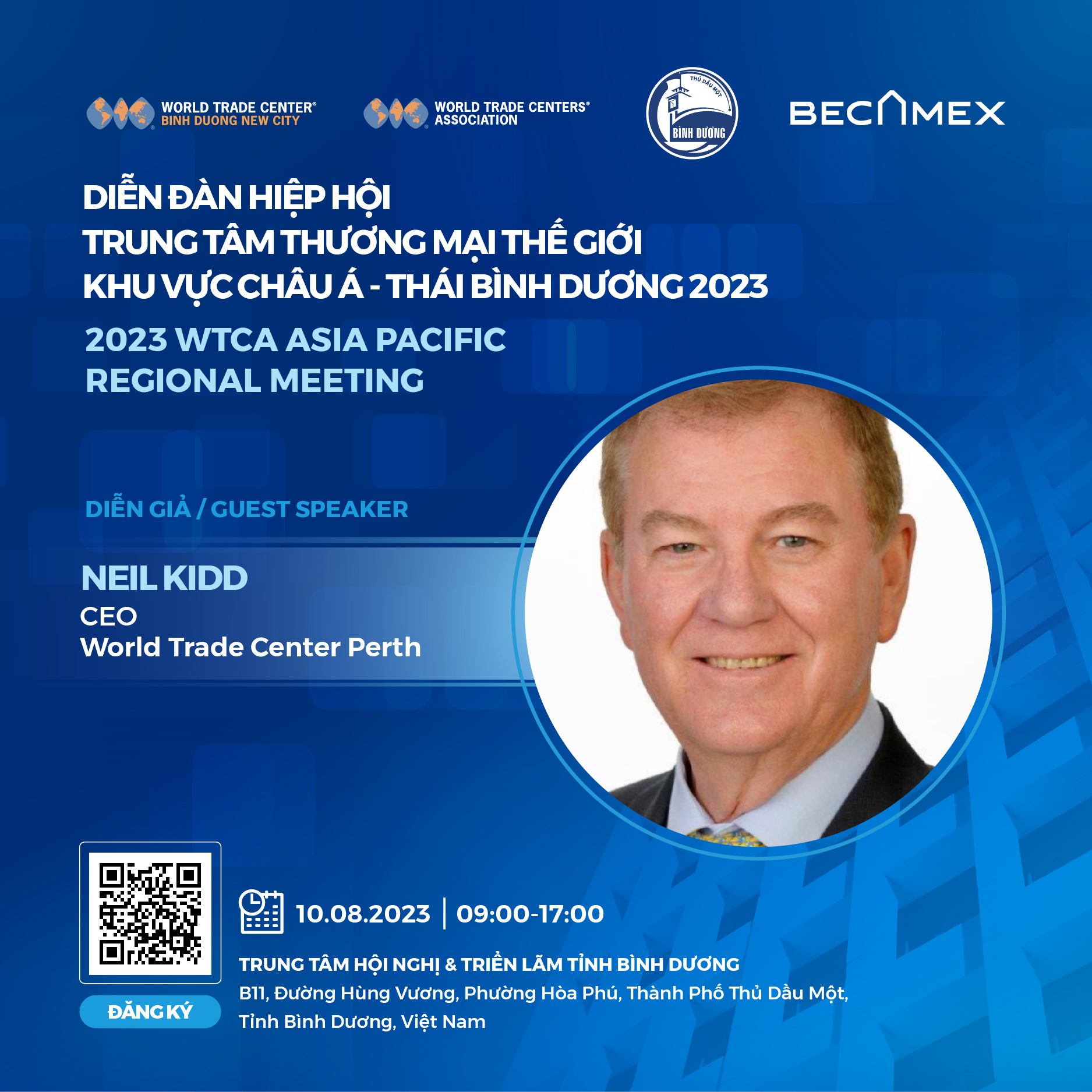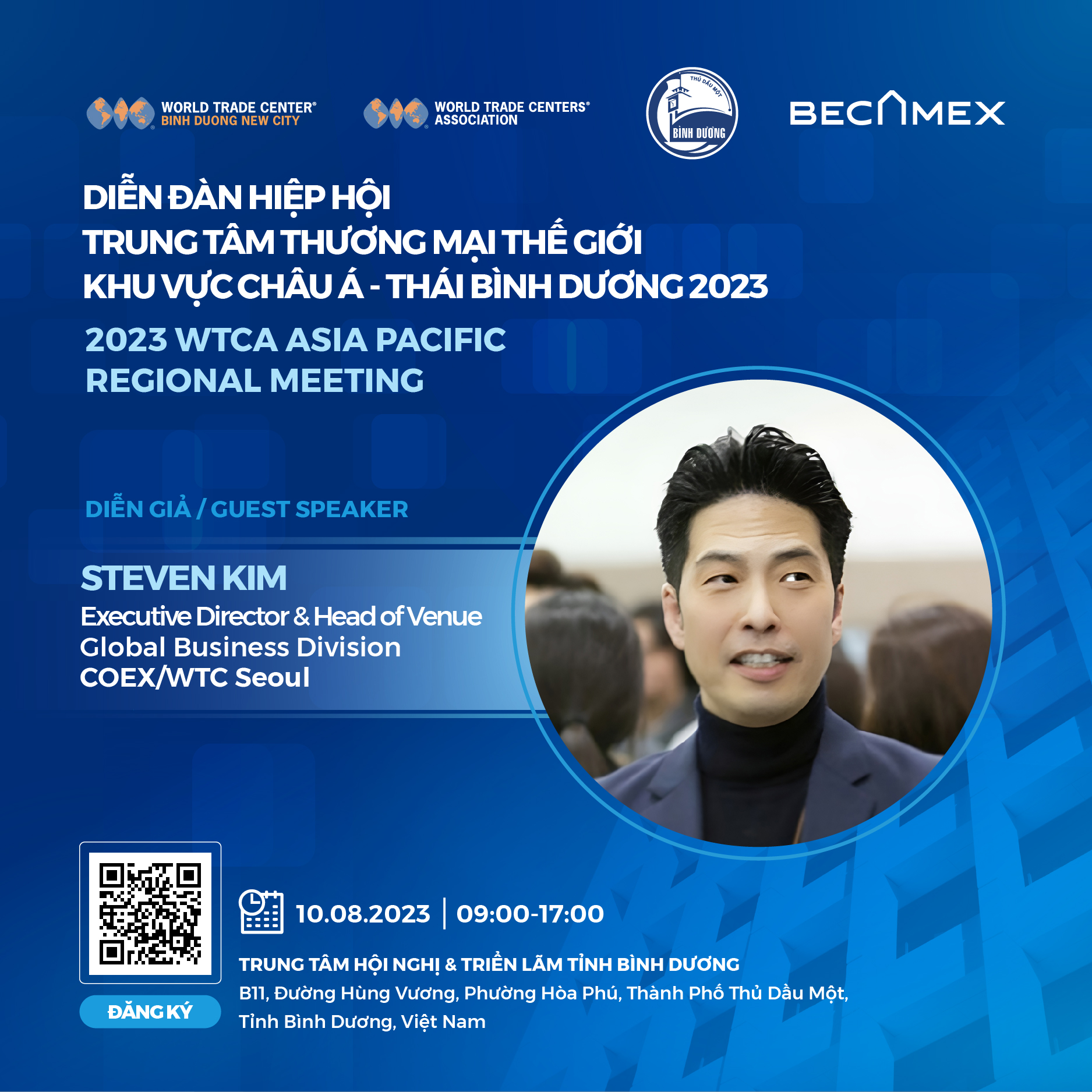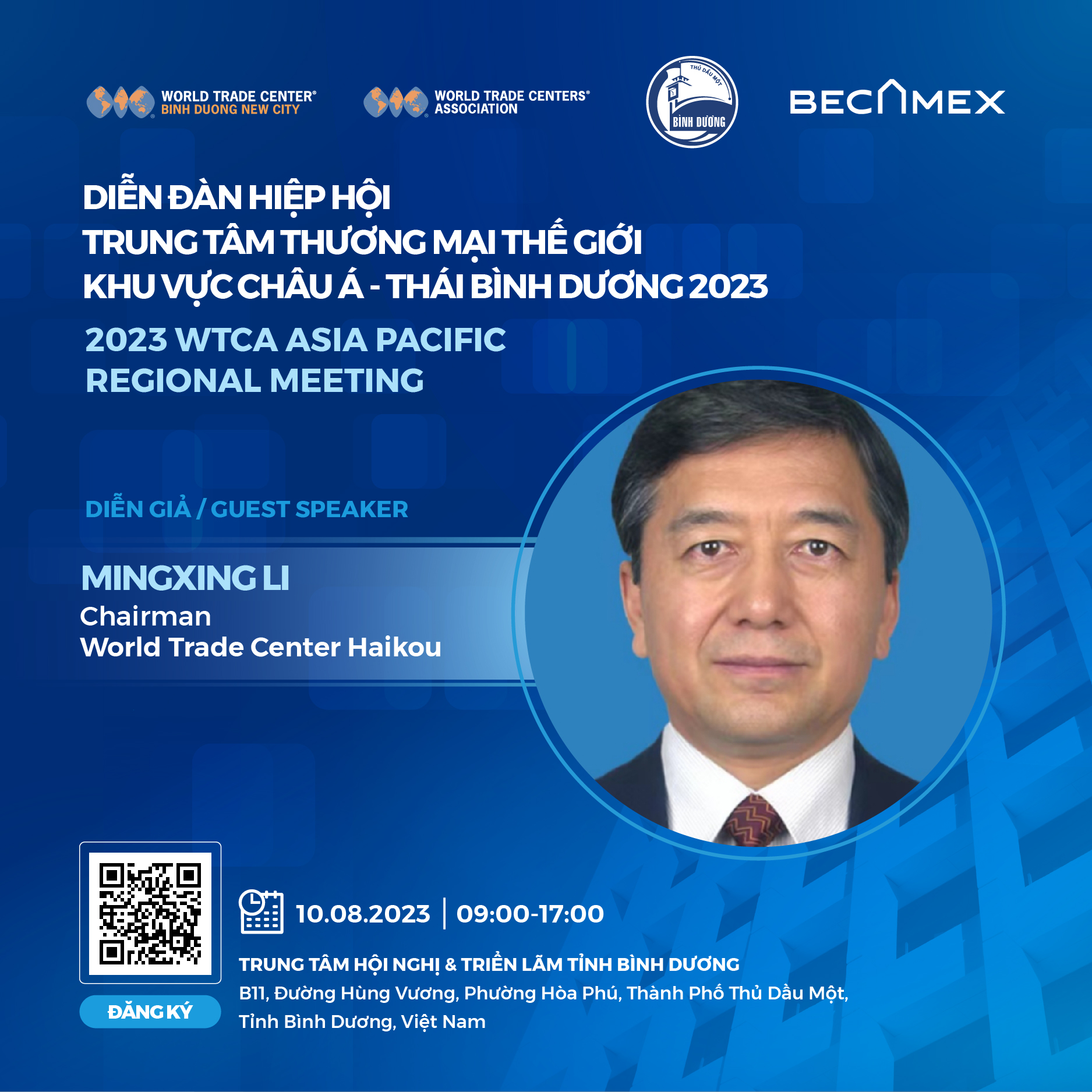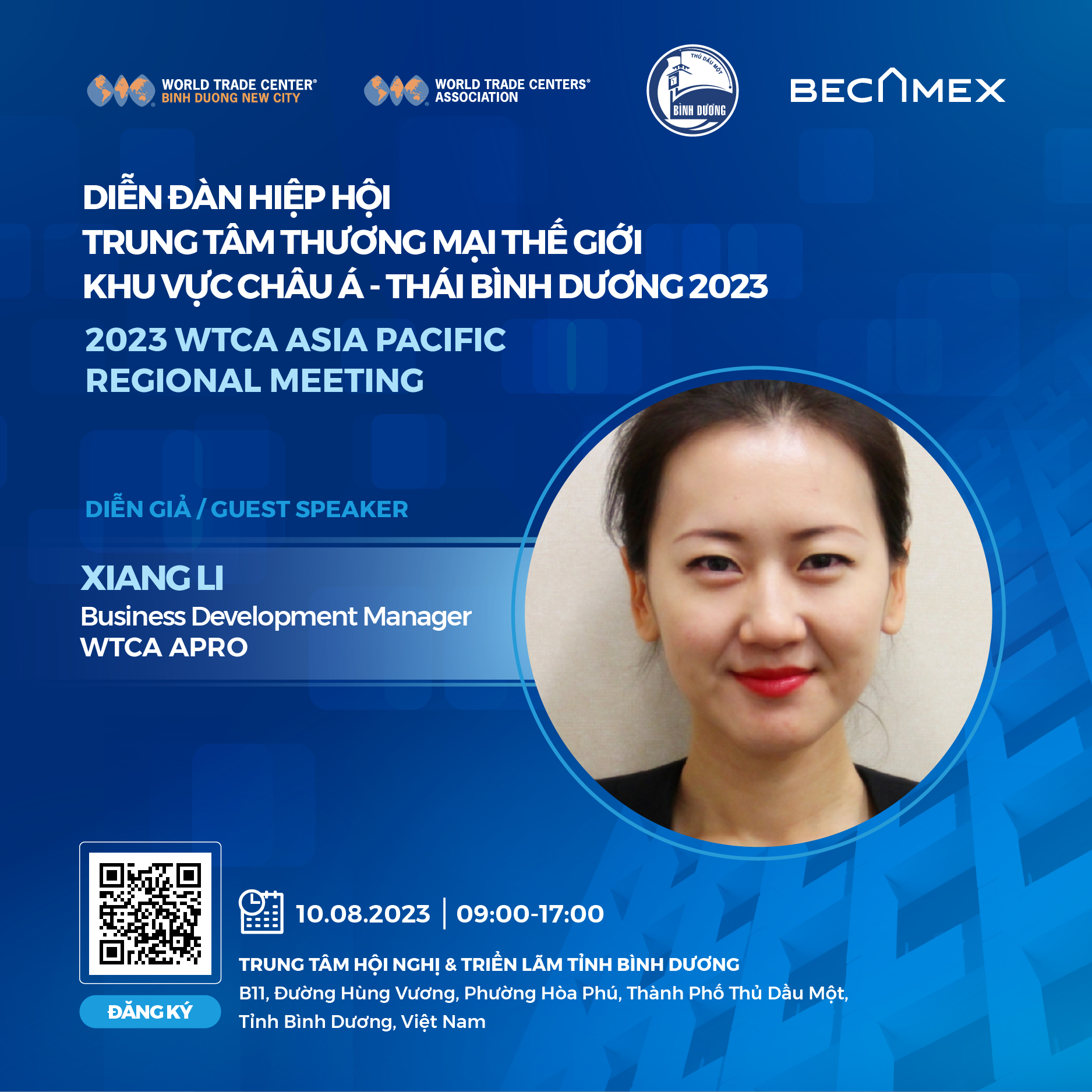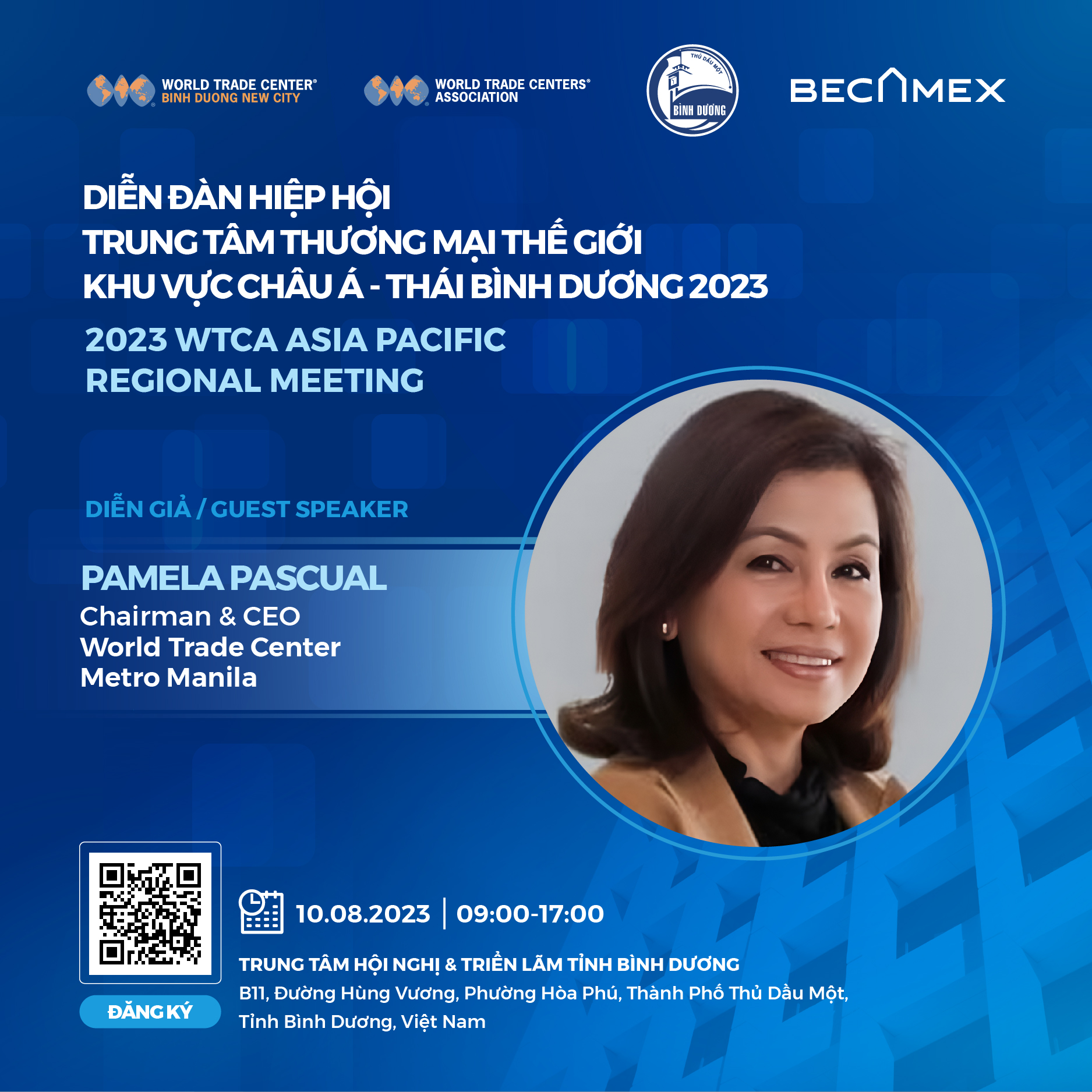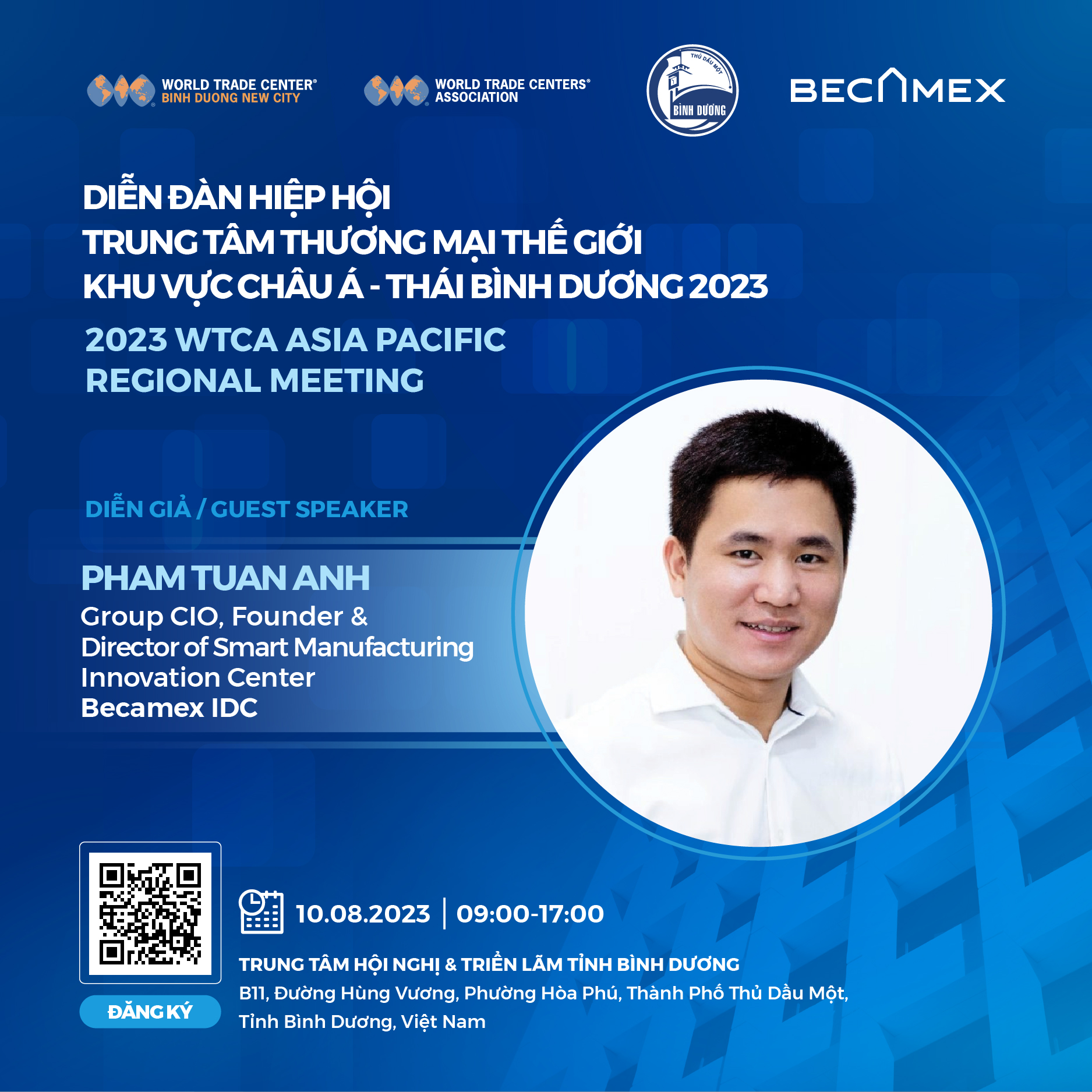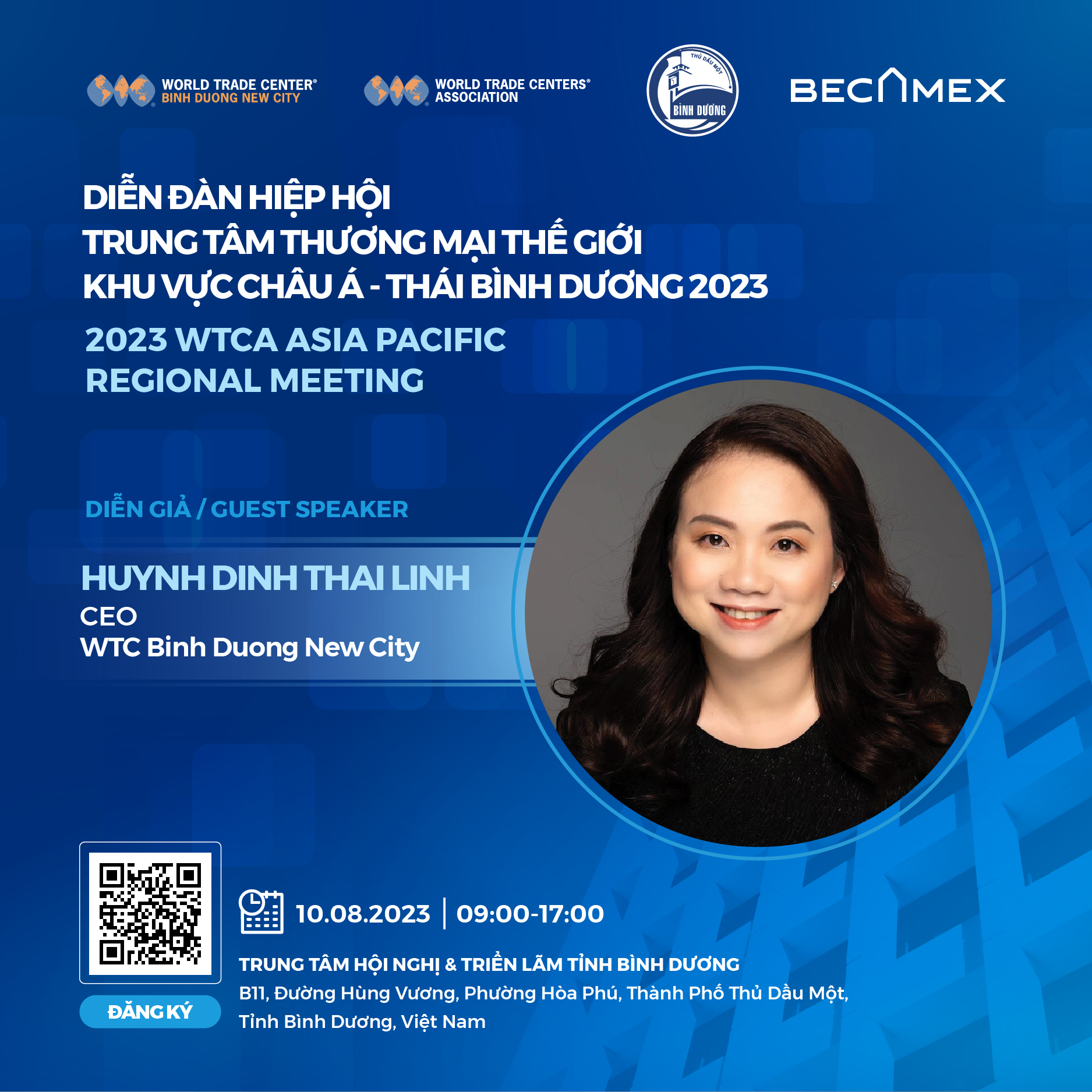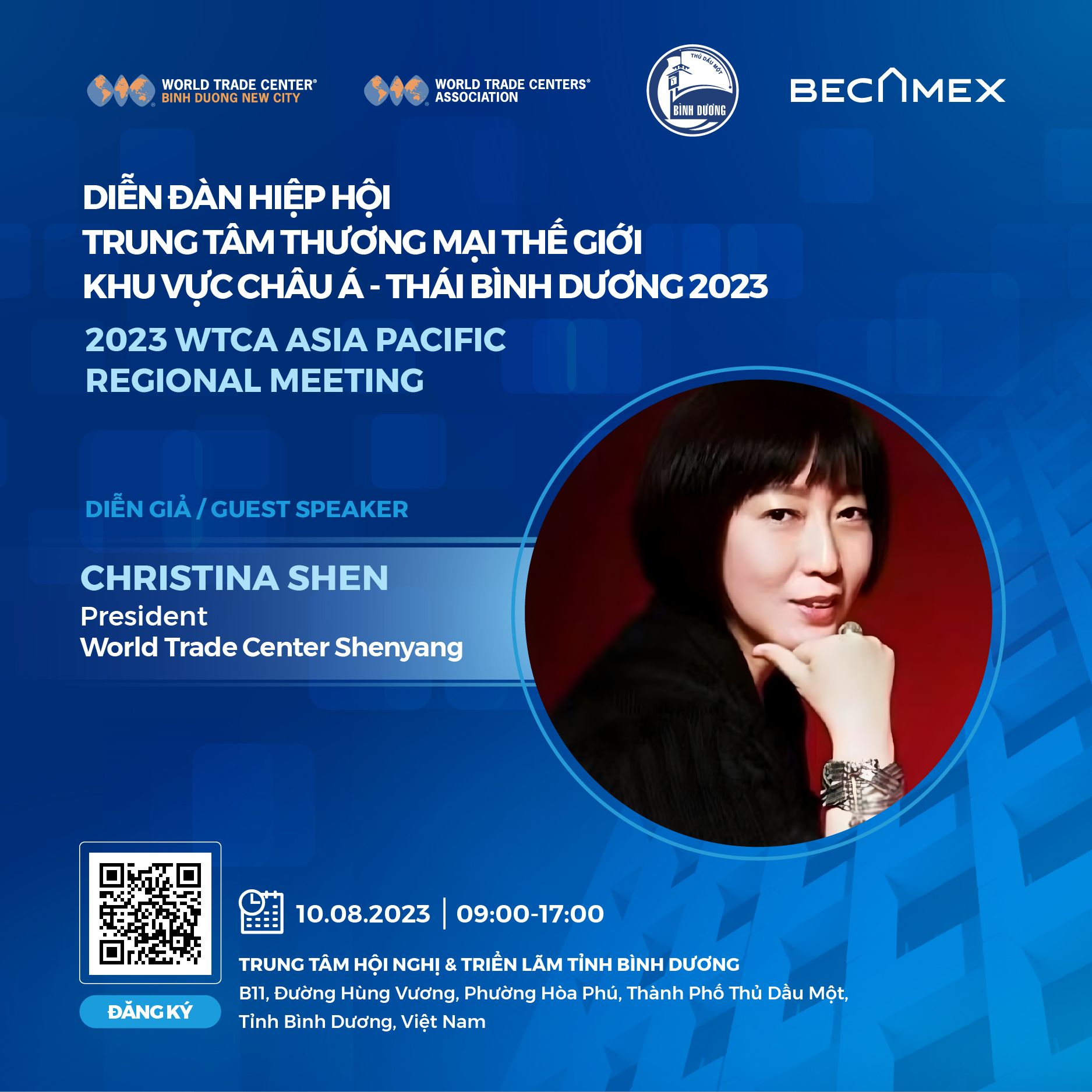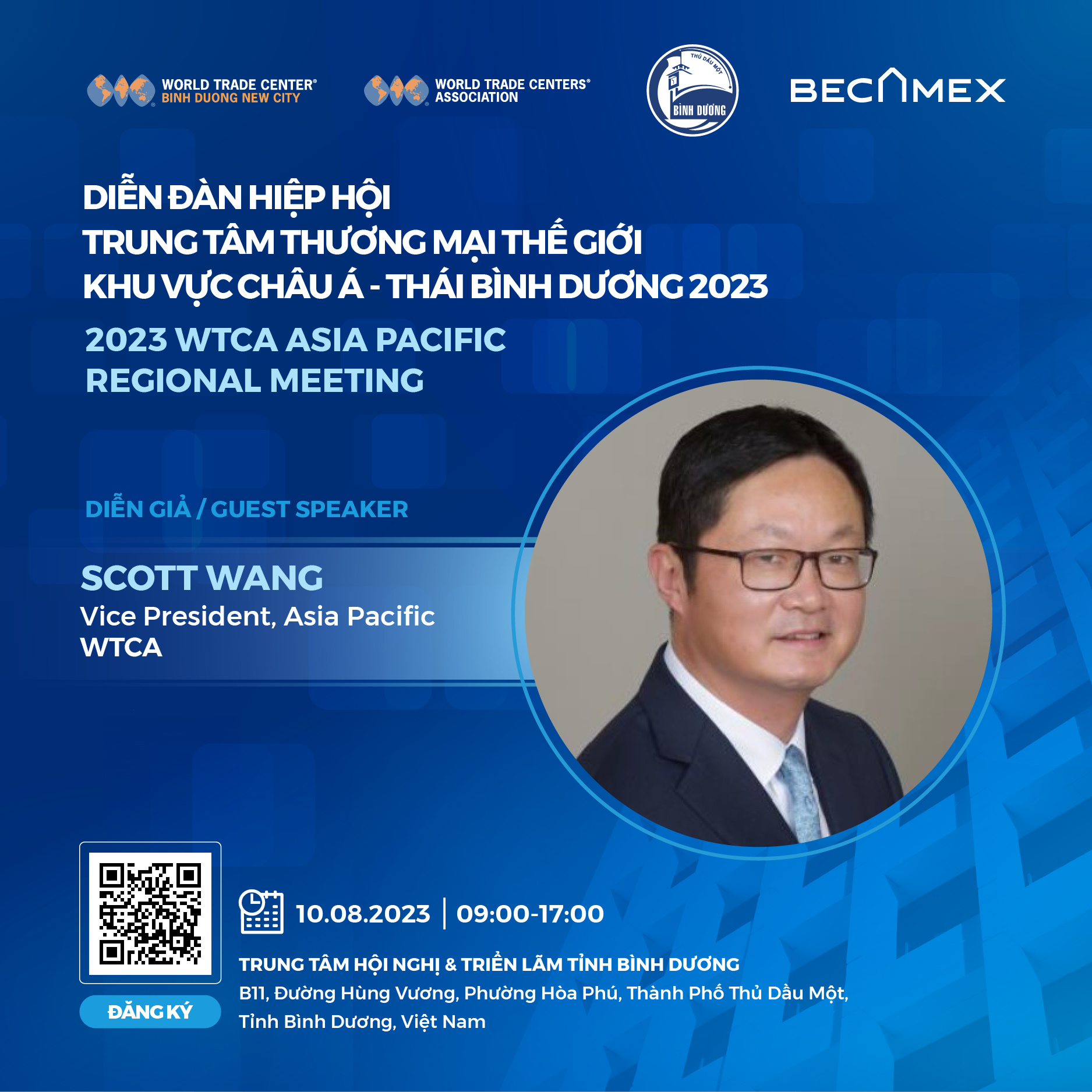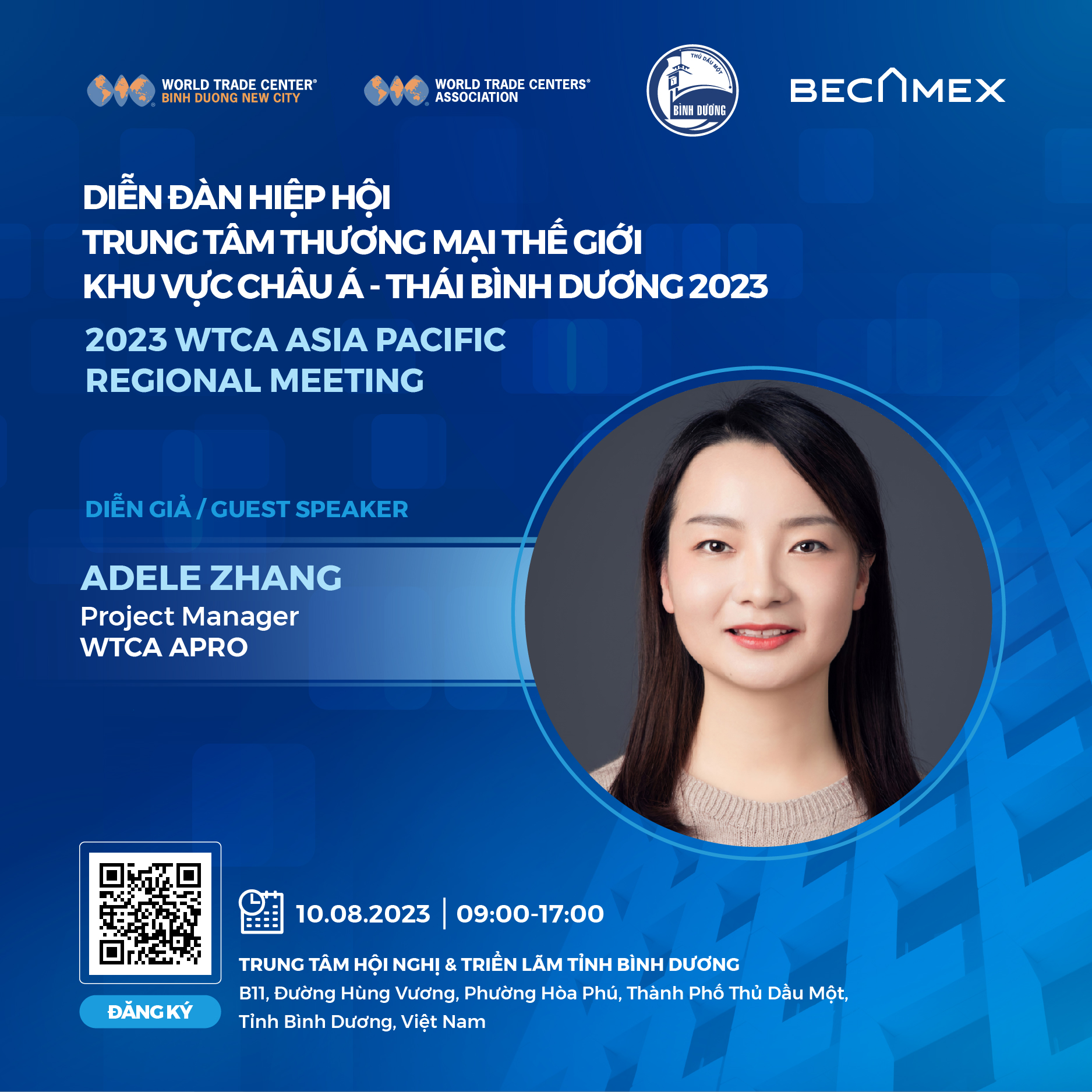 Sign-up for free to meet the speakers: https://forms.office.com/r/ePXbLnBRMA
All details about the event, as well as the next guest speaker, we will be continuously updated on the fanpage 𝐖𝐨𝐫𝐥𝐝 𝐓𝐫𝐚𝐝𝐞 𝐂𝐞𝐧𝐭𝐞𝐫 𝐁𝐢𝐧𝐡 𝐃𝐮𝐨𝐧𝐠 𝐍𝐞𝐰 𝐂𝐢𝐭𝐲. We warmly invite you and WTC customers to look forward to interesting topics at the event!