BINH DUONG HOSTS 2023 WTCA APAC REGIONAL MEETING
World Trade Center Binh Duong New City (WTC BDNC) has been officially selected to host the WTCA Asia-Pacific Regional Meeting in August 2023.The 2023 WTCA Asia Pacific Regional Meeting (APRM) is going to be the first in-person APRM in three years since the beginning of the COVID-19 pandemic. It will provide a great opportunity for updates, sharing, learning, and networking with speakers and colleagues from the WTCA network in the region and beyond, as well as experts from the local business community.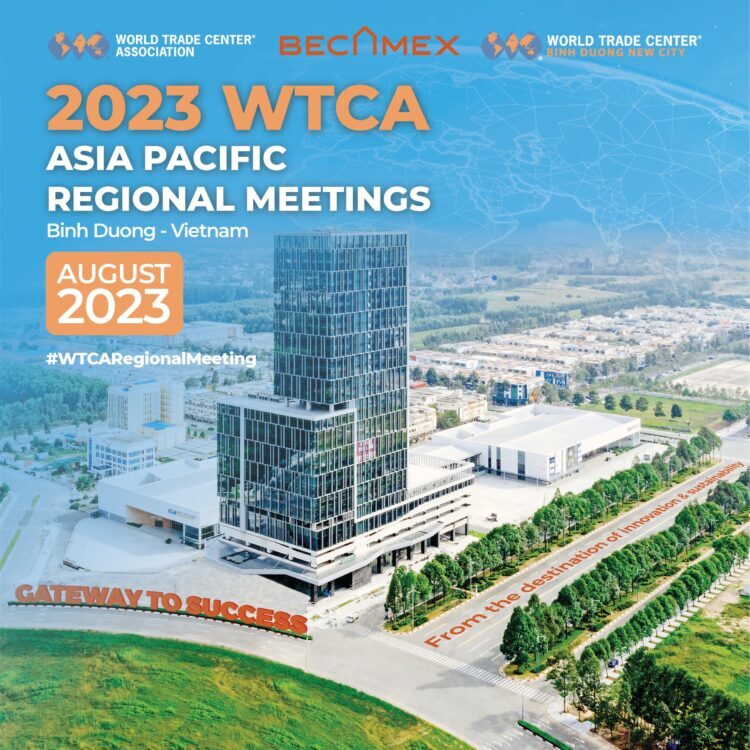 Established in 2019, as a newly developed and rapidly growing center, WTC BDNC is honored to be selected to host one of the most significant events of WTCA. This is a great opportunity not only for WTC BDNC to enhance our reputation as a hub for international business; attract new investment; showcase our splendid facilities, but also to provide valuable networking and insights for members in the Asia-Pacific region.
We look forward to welcoming all the members of WTCA Asia-Pacific region and beyond to attend the meeting. We are confident that we can deliver seamless and engaging experiences for all attendees.